In Trying To Appease Both Sides, Obama's Budget Satisfies Neither
By Nick Davis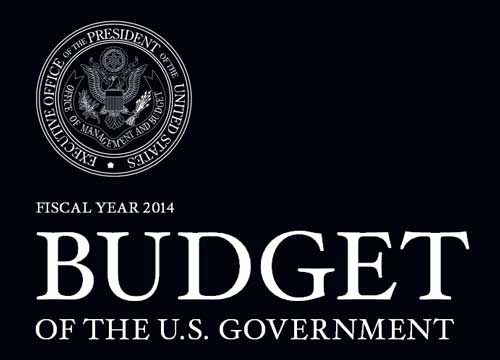 President Obama released his 2014 budget a few days before Tax Day, albeit about two months late from his required deadline. In an interesting role reversal, Democrats seem to be tearing into the budget more than their GOP counterparts.
Much of the commotion centers on Obama's proposal to reduce the rate of growth of Social Security payments. He has suggested that payments be calculated using chained CPI, something Republicans have campaigned for in previous budget and fiscal cliff discussions. Chained CPI is a more accurate formula for calculating cost of living expenses and would initially reduce payments by about $2 a month for each person.

Another major point of contention in the President's budget revolves around $400 billion in Medicare savings over the next 10 years. These cuts would come from pharmaceutical and hospital payments as well as trimming benefits and increasing out-of-pocket expenses for upper income seniors.
Republicans have mixed reactions to Obama's modest entitlement reforms. Speaker John Boehner praised the reforms. "He does deserve some credit for some incremental entitlement reforms that he has outlined in his budget." Others were less enthusiastic about the budget. As can be expected, Grover Norquist shot down the bill due to more than a trillion dollars in tax increases while Congressman Greg Walden of Oregon called it a "shocking attack on seniors."
Perhaps the most surprising aspect of the President's budget is the sheer disgust shown by his own party. Democrats have long been the champion of social insurance programs like Social Security, Medicare, and Medicaid so any reforms to reign in their impact will be unwelcome by the left.  Arshad Hasan, the executive director of the liberal group Democracy For America, seemed to sum up Democratic sentiment best. "You cannot be a good Democrat and cut Social Security."
Some have expressed concern that if this legislation were to pass, it would leave Democrats vulnerable in the 2014 midterms elections.  Representative Bill Pascrell of New York was one of many Democrats to demonstrate those concerns. "Seniors vote in even heavier numbers, proportionately, in off-year elections," he said. "So just looking at a political standpoint … I would think that this would be a damning blow to our chances of taking back the House next year."
I disagree. I don't think Pascrell's concerns are rooted in any sort of fact or logic. If the people are upset about cuts to entitlement programs, what makes them think that Republicans would be any different on the issue? In fact, I think it's reasonable to assume that the GOP would cut them even more.  At this point, unless the budget actually gets passed without any major overhauls, which seems unlikely, any dissatisfaction with the budget lands on the shoulders of Obama, not his base. Progressive congressman Keith Ellison expressed this same sentiment. "They cannot lay that dead cat at our door," Ellison said Friday. "I don't know how it's going to affect the president's brand, but it would be completely unfair to affect the House Democratic Caucus brand, because we had nothing to do with it and most of us are affirmatively and explicitly against it."
Could we be witnessing a shifting strategy from the President towards negotiations with Republicans? Or, has he been liberated to legislate as he pleases since he can't be reelected? No matter what his motivations are, one has to wonder what Obama hoped to accomplish by releasing this budget. The President released his two months late and the House and Senate already released their budgets. Depending on how much of Obama's budget is enacted, the only real thing he has accomplished is alienating his base, something that could and should be avoided as the Republicans are looking to unify themselves for 2016.