Town Hall Debate Musings From Around the Web
By Nick Davis
The fireworks from last Thursday's VP debate created such a spectacle it seems we forgot about the second presidential debate. In true Votifi fashion, here's a quick 1, 2, 3 preview that most sources around the web can agree on. Let's take a look at each.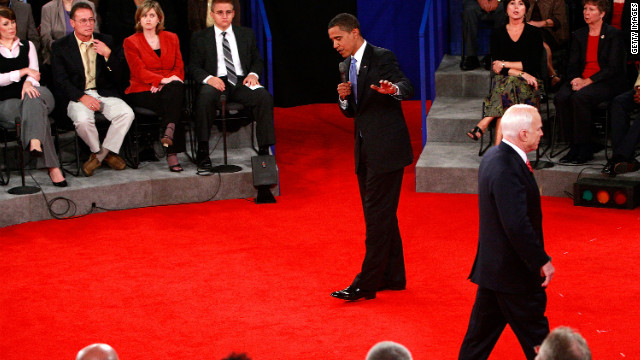 1.    Romney's Likability
While Barack Obama will be looking to show more passion and fire as well as hold Romney more accountable for his proposed positions, the former Massachusetts governor must balance the task between being empathetic and personable to his in-studio audience while keeping Obama's attacks at bay without appearing rude and disdainful.
In the 2008 election, we saw how likability played a factor in the selection of Obama and how the appearance, or a lack thereof from Romney, has hindered his entire campaign up until recently.  Obama saw a record number of eligible young voters turn out in favor of his candidacy last November, largely because of his impeccable speaking abilities and his relative youth in comparison with other candidates. Romney will try to improve his likability factor because as we have seen, voters choose candidates partly based on whether they can relate to him or her.
2.    Obama's Comeback
The President will almost surely be looking to make up for lost time on Tuesday. The last debate saw a timid Obama who looked tired and unprepared; failing to capitalize on opportunities to criticize Romney on his recent 47% remarks as well highlight his own accomplishments, like the killing of Osama Bin Laden.
Long gone are the days when debates were won exclusively on the substance of the argument. Obama must come out on fire looking to put Romney on his heels and show that his policies offer a clear difference from Romney's.
3.     The Town Hall Style
This is the only Town Hall style of debate this election season and it could prove the most influential of all three presidential debates. In this style of debate, both candidates will take questions from audience members, which can create an atmosphere of unpredictability.  Tonight will allow the American public to see how each candidate interacts with voters and their demeanor could be an indicator of how each might connect and relate with those of their own party as well as those on the opposite side of the aisle.
politicker2012 reblogged this from votifi