Fiscal cliff redux
By Nick Davis
This month Congress averted the fiscal cliffmageddontastrophe by a 11th hour and 59th minute passage of a makeshift bill to avert massive tax increases and spending cuts. 
With all of these big numbers and terms like 'sequestration' flying around, it can be difficult for many people to wrap their head around all of it; 800 hundred million billion, anyone?
What we do know is that when George Bush passed a series of tax cuts in 2001 and 2003 the national debt started going up. Differing sources have debated the effectiveness of these cuts to promote economic growth. The Heritage Foundation has claimed that these cuts have paid for themselves while the Center For Budget and Policy Priorities have disputed these claims. Either way you look at, there's no doubt that the federal debt took a sharp uptick after these cuts and it hasn't looked back since.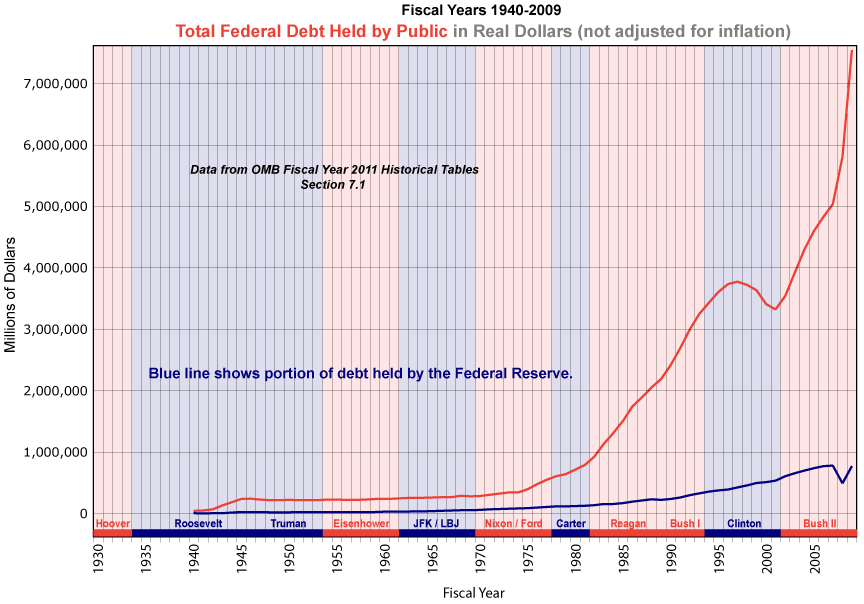 With the national debt hovering around 16 trillion our government set itself a deadline to implement a savings plan to reduce the debt or else the nation would run itself off the fiscal cliff. The deadline was supposed to be an armageddon-like scenario that no reasonable elected official from any party would want to have expire, thereby forcing a comprehensive, bi-partisan solution to the fiscal problems. Of course that did not happen. 
The inforgraphic above gives a sense of how landmark the deal that was struck this month actually was, in comparison to your typical household budget. As you can see we have not really reduced the debt. We've reduced the rate at which the debt is increasing. These spending cuts are just a drop in the bucket, but instead of a bucket, think swimming pool. In addition, the sequestration measures I talked about earlier were delayed 2 months in order to allow for further negotiation, also aligning with the same general time frame that we'll once again reach our debt ceiling. Great.
Ok, let's take a second to recap.  Each year we add $16,500 to the family budget. The new revenues raised by the tax restoration in the most recent legislation amounts to about 2% of our family income while we cut $3.85 each year. I don't think anyone thinks that's a recipe for financial success at the individual or federal level. It's our politicians make some real sacrifices and tough decisions if we ever want to gain control of our debt problem.